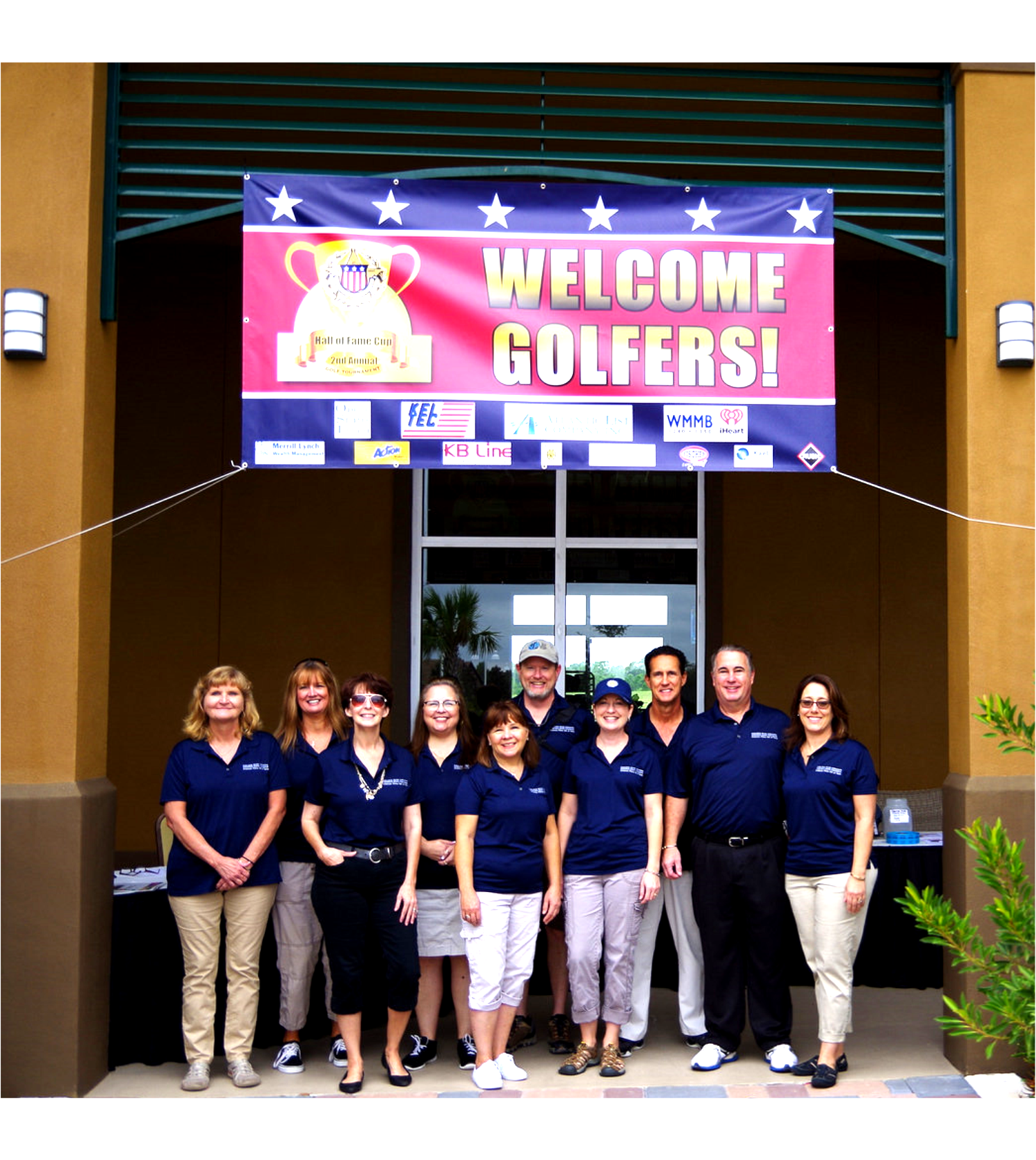 Our 2nd annual Hall of Fame Cup golf tournament was a huge success. The Hall of Fame staff and 77 tournament players all braved the slightly overcast windy conditions and 72 degree November weather to raise $30,000 for disabled officers in Hall of Fame programs of compassion. We are very thankful for all those sponsors and players that helped to make this tournament a great one! Next year's goal is to raise $50,000 and have 100 players. Please call (321) 264-0911 to find out about next year's tournament.
The American Police Hall of Fame & Museum, founded in 1960, is the nation's first national police museum and memorial dedicated to American law enforcement officers killed in the line of duty.
The Museum, through interactive displays, simulators and nearly 11,000 artifacts, educates the public about the history and current trends of American law enforcement. Featured at the Museum is a state-of-the-art 24 lane indoor gun range and is open to the public six days a week.
The Memorial lists over 9,000 officers who were killed in the line of duty. Their names are permanently etched on the Memorial's marble walls, which are added to once a year for Police Memorial Day. On Police Memorial Day (May 15th) the Memorial hosts thousands of police officers, family survivors and dignitaries. The event is a somber reminder that every 57 hours, a police officer is killed in the line of duty somewhere in America.